3/28/13: NOLA.COM: TIANLANG GUAN AKA LANGLY HELPED MASTER HIS GAME AT LAKEWOOD GOLF CLUB
7/24/2012: FROM THE DRAWING BOARD TO REALITY: NEW CONSTRUCTION AT LAKEWOOD GOLF PROPERTY
FIRST NBC BEGINS CONSTRUCTION OF A BANK BRANCH; FIREFIGHTERS WILL ALSO RELOCATE PENSION OFFICES IN NEXT PHASE.
Plans to redevelop 42 acres surrounding Lakewood golf course in Algiers became a reality today as officials celebrated the start of construction on a new First NBC Bank building. Following completion of that 4,500 bank office, the New Orleans Firefighters Pension and Relief Fund will construct a new 30,000 square feet facility that will house the pension fund's offices, firefighters union office and credit union.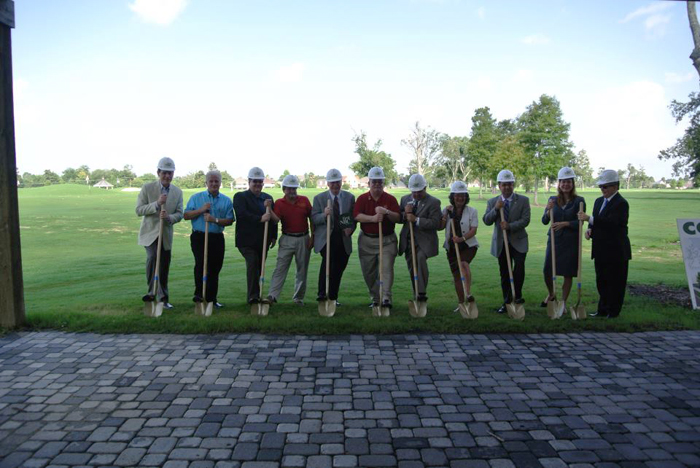 "Today's groundbreaking is a triumph over two negatives of historic proportions: Hurricane Katrina and the collapse of the nation's subprime mortgage industry, events that could have halted this project dead in its tracks." said Richard Hampton, CEO, New Orleans Firefighters Pension and Relief Fund. "Despite the difficult environment we've been forced to deal with, we were able to renovate and reopen Lakewood golf course three years ago. It has since become one of the city's busiest golf clubs, attracting local golfers and a significant number of out-of-town players. The New Orleans Firefighters Pension and Relief Fund remains committed to its long-term plans to develop the rest of this tract." Construction of the bank building is expected to take nine months. Hampton anticipates beginning construction on the second building early next year.
The Firefighters purchased the massive acreage in Algiers in 2003 with plans to develop an upscale golf resort. The new buildings are part of that plan to include retail and office space in a mixed-use community. The Firefighters intend to develop a 4-star luxury hotel, golf villas, condominiums, retirement village, office suites and specialty retail. The estimated $400 million project will be a major upgrade of this New Orleans landmark, which hosted the city's first PGA tournaments. Lakewood hosted 25 New Orleans Opens from 1963-1988. Eight World Golf Hall of Famers won at Lakewood including Jack Nicklaus, Tom Watson, Gary Player and Lee Trevino.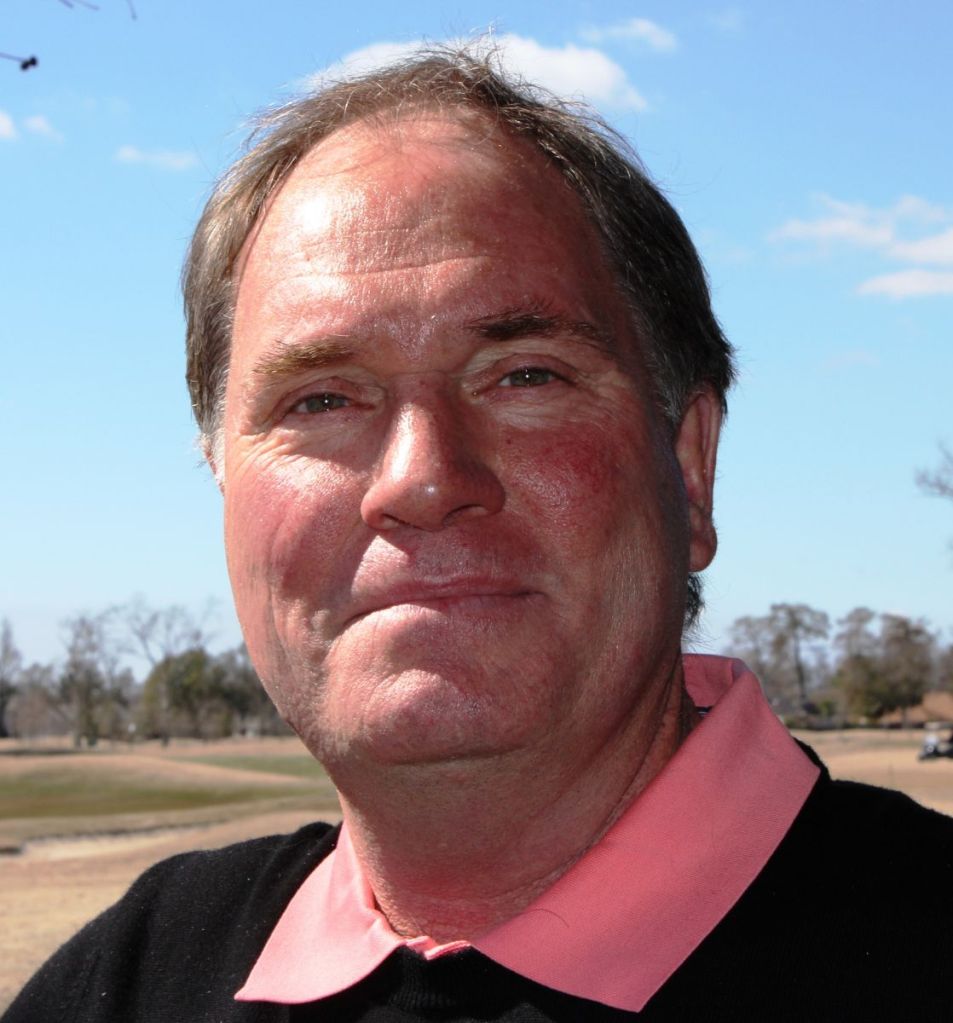 February 15, 2011 – Longtime golf management professional Jay Maumus has joined Lakewood Golf Club as Director of Tournaments and Corporate Events. Maumus has 23 years of experience in the local golfing market, having most recently been employed as General Manager of Stonebridge Golf Club. Prior to Katrina, he was General Manager of Eastover Country Club where he oversaw Eastover's expansion from an 18-hole to 36-hole facility. He will be responsible for business development, recruiting tournaments and events to Lakewood.
He will be working closely with Paul Buckley, Lakewood Golf Club Director of Business Development, who has been working at the club since last spring. Buckley retired in 2005 from the Hilton Hotels Corp., where he served as vice president and general manager, overseeing both the Hilton New Orleans Riverside and the Hilton New Orleans Airport.
"I look forward to taking Lakewood to the highest level and enjoy working with such esteemed professionals as Paul Buckley, Lakewood Director of Golf Brad Weaver, PGA and Jimmy Headrick, PGA, a nationally recognized junior golf teacher," Maumus said.
Golf Tip: Avoiding Slow Play
-Lakewood Golf Pro Brad Weaver, June 23, 2009
Lakewood Golf Club in New Orleans Reopens after Multimillion Dollar Renovation
-Tee to Green Magazine; March – April 2009
Dead trees come to life as works of art
Video: A cut above
-New Orleans Times Picayune, March 1, 2009
Golf Club is back in swing today
-New Orleans Times Picayune, February 28, 2009
Commentary: Rebirth of a Legend
-Fox8 Sports, February 26, 2009
Rebirth of a Legend: New Orleans' Lakewood GC to Open
-Golf Vacations Magazine, February 26, 2009
Hope is that Lakewood will be the big draw
-New Orleans Times-Picayune, February 19, 2009
Lakewood Honored for Innovation
– New Orleans CityBusiness, May 2008
New-look Lakewood course near ready
– New Orleans Times-Picayune, May 22, 2008
Lakewood upgrade a work in progress; Golf course expected to reopen in 2008
– New Orleans Times-Picayune, July 12, 2007
Captured Value on the Links
– Urban Land, February, 2007
Lakewood icon demolished; Clubhouse was host to history
– New Orleans Times-Picayune, August 3, 2006
Upscale Condos on Track in Algiers
– New Orleans Times-Picayune, May 21, 2006